There are many different ways to deal with hair lice, some convenient, others – not so much. While that makes lice an easy problem to deal with they still need to be dealt with as quickly as possible before they become more difficult to manage.
This means that often it's smarter to reach for a convenient solution you may already have at your disposal rather than wasting time looking for more convoluted options. For example, does blow drying hair kill lice?
The quick answer here is – yes, it can. Can blow drying hair kill lice faster and more effectively than other methods, however? Eh, it depends on the blow dryer.
The science of blow drying hair lice
There actually is a fair amount of research down on the subject such as this article in the Archive of Disease in Childhood. Studies such as this one have used different hair blow drying methods on hundreds of patients to determine if, when and how blow drying works against head lice and their eggs.
Here are the six methods for heating the scalps of infected children:
A bonnet-style hair dryer.
A handheld blow dryer with two different methods for sectioning the child's hair.
A wall-mounted dryer.
A LouseBuster high-volume hot-air blower also tested with two different methods for sectioning the hair. It should be noted, however, that the LouseBuster was specifically invented for this study as a hosed hot air dryer with a comb attachment.
The statistics
So, does blow drying your hair kill lice effectively enough? Does blow drying hair kill lice eggs too?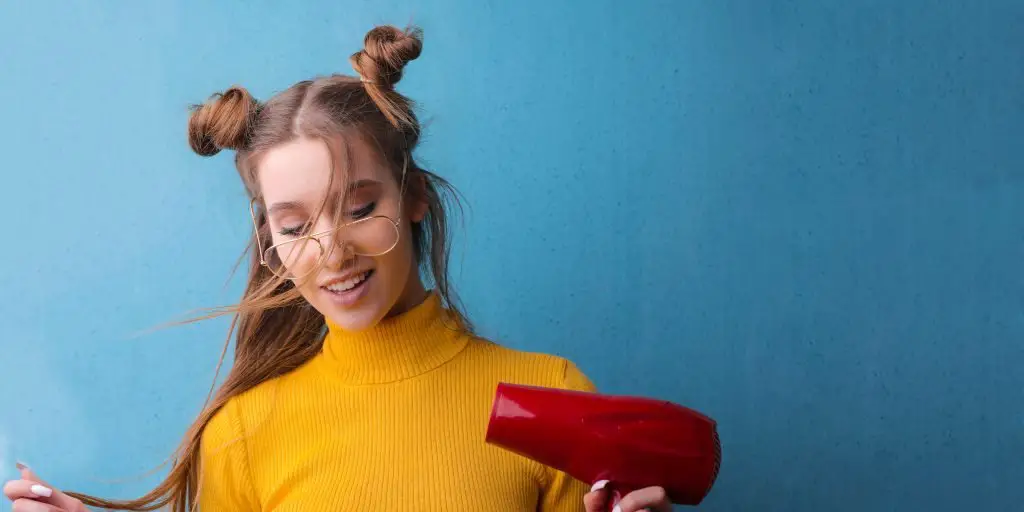 The most effective method was using the custom-designed LouseBuster air blower – it killed 98% of lice eggs and 80% of hatched lice. According to Dale H. Clayton, Ph.D., of the University of Utah, and his colleagues, this hair blow dryer effectively got rid of all lice infestations it was used on.
The catch here is three-fold:
Not every household has such an effective blow dryer at their disposal and standard handheld, wall-mounted, and bonnet-style hair dryers are not as effective. Handheld dryers killed only 53.3% of the hatched lice and 97.9% of their eggs, bonnet-style dryers killed 10.1% of lice and 88.8% of their eggs, and wall-mounted dryers killed 62.1% of lice and 96.5% of their eggs. The differences in the success rates were mostly attributed to the difference in the devices' max temperatures and in how uniformly they were able to distribute such temperature.
All of these hot air drying methods required a lot of time and effort – 20 to 30 minutes of drying and combing each. Add to that the mandatory bath afterward and you'll be in for a long and tedious afternoon.
Hot air drying someone's hair for that long will cause a lot of damage not only to the lice and their eggs but to the person's scalp and hair as well.
In conclusion, if you were wondering "Will blow drying hair kill lice?" the answer is "Yes" but there are more effective methods out there.