Maybe you have not thought about how much hair brushes and combs are available and how different they are. Every hair brush and comb has its own functions, so they are used for different purposes, for example, for removing tangles from hair, for blow drying and styling, for boosting volume and shaping curls and so on. Let's see all types of brushes and combs which can be used not only for hair salons, but at your own home as well.
It is not a secret that the right tools can make all the difference, therefore, we have prepared a list of all types of hair brushes and combs, as well as their functions, so you will never use wrong tools again and will get desired hair you have always wanted.
Paddle brush
If you have tons of tangles in your hair, the best solution for your problem is paddle brush which is great for detangling even really thick and wet hair. It is recommended to start with the ends of the hair and then move to the roots. Other benefits of paddle brush is smooth and shiny hair, because it does not create lots of volume and helps flatten out the frizz.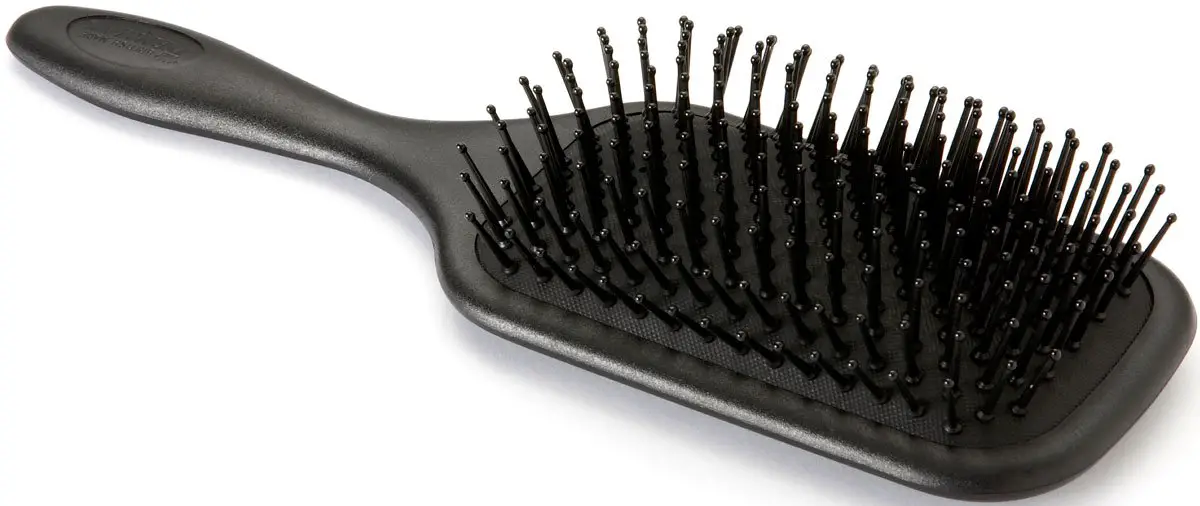 Ceramic round brush
If you want to get big and wavy curls, but you prefer to skip the curling iron, you can try to use a ceramic round brush which has synthetic bristles. While synthetic bristles wrap the hair around the brush, heated ceramic surface molds the hair into a curl.
Wooden round brush
Wooden round brushes provide superior tension and control over your hair than synthetic round brushes, because they have not only natural base, but also natural bristles which are made of boar plumage. Another advantage of wooden round brushes is fact that they are healthier for hair, because boar bristles do not tangle the hair and the base does not overheat them, preventing hair damages.

Vent brush
The vent brush allows the air from the blow dryer to pass through it, speeding up the drying time. The vent brush is great solution for fast but imperfect hairstyles, therefore, if you do not have a lot of time and you have to hurry, this brush may be your savior.
Teasing brush
Teased hair is one of hair trends which can be realized with teasing brush which adds lots of volume to the hair. It should be mentioned, that big hair is not the only thing this unique brush can do – if you have thin hair locks which you wish could look thicker, try to tease your hair roots for instantly fuller hair locks.

Denman brush
Denman brush is perfectly suitable for short hair owners, because they can make your bob haircut straight and sleek with just a subtle bend on the bottom of the hair.
Round brush
If your hair have been layered, probably you are using round brushes. In general there are small round brushes and large round brushes. Small round brushes form wavier style with more lift at the roots, but large round brushes provide smooth and soft surface of hair.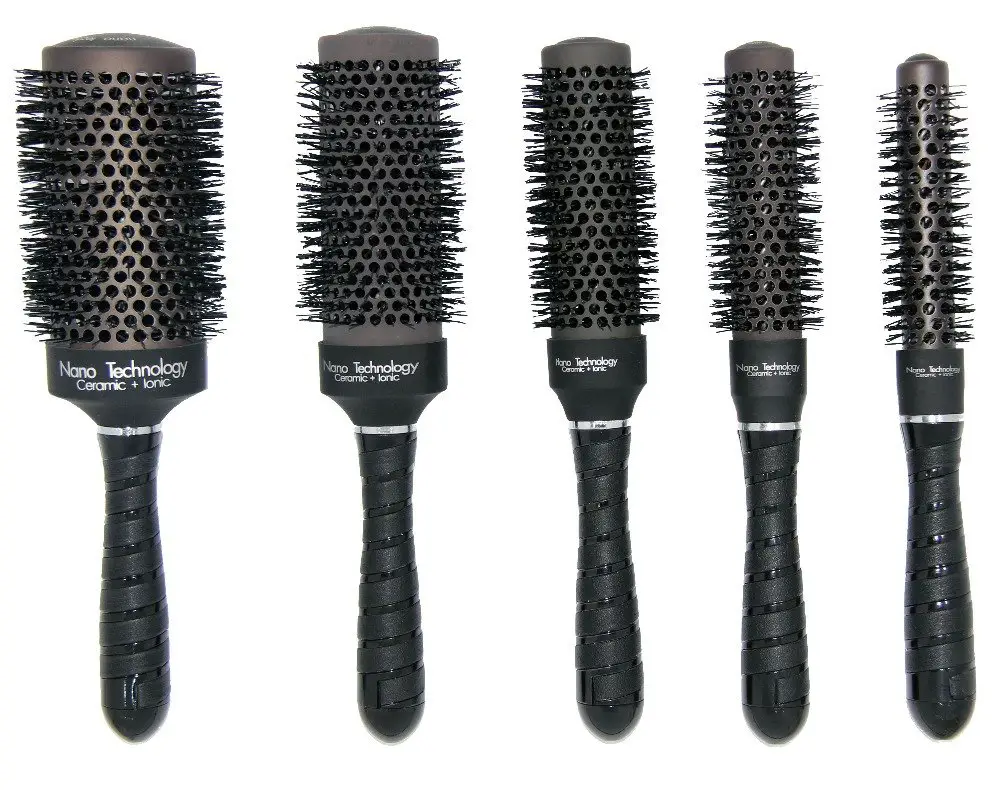 Detangling brush
Detangling brush, as one might guess, is specially made for dry hair detangling, so if your hair is full of tangles, you can get rid of them, using this special brush.
Wide tooth comb
Wide tooth comb is perfectly suitable for curly hair owners who want their hair locks to be hydrated and healthy. It is great for detangling your hair in the shower while they are wet as well. If you have curly hair, try to use this wide teeth hair brush during conditioning, so all of your hair get the necessary amount of moisture and nourishment, as well as your hair become easy to comb.
Tall or Rattail comb
This apparently skinny tool can create different impressive hair parts such as severe center, dramatic deep side, zig-zag part or clean sections for braids. Fine teeth of this comb are great for smoothing out any cowlicks and bumps in hairstyle.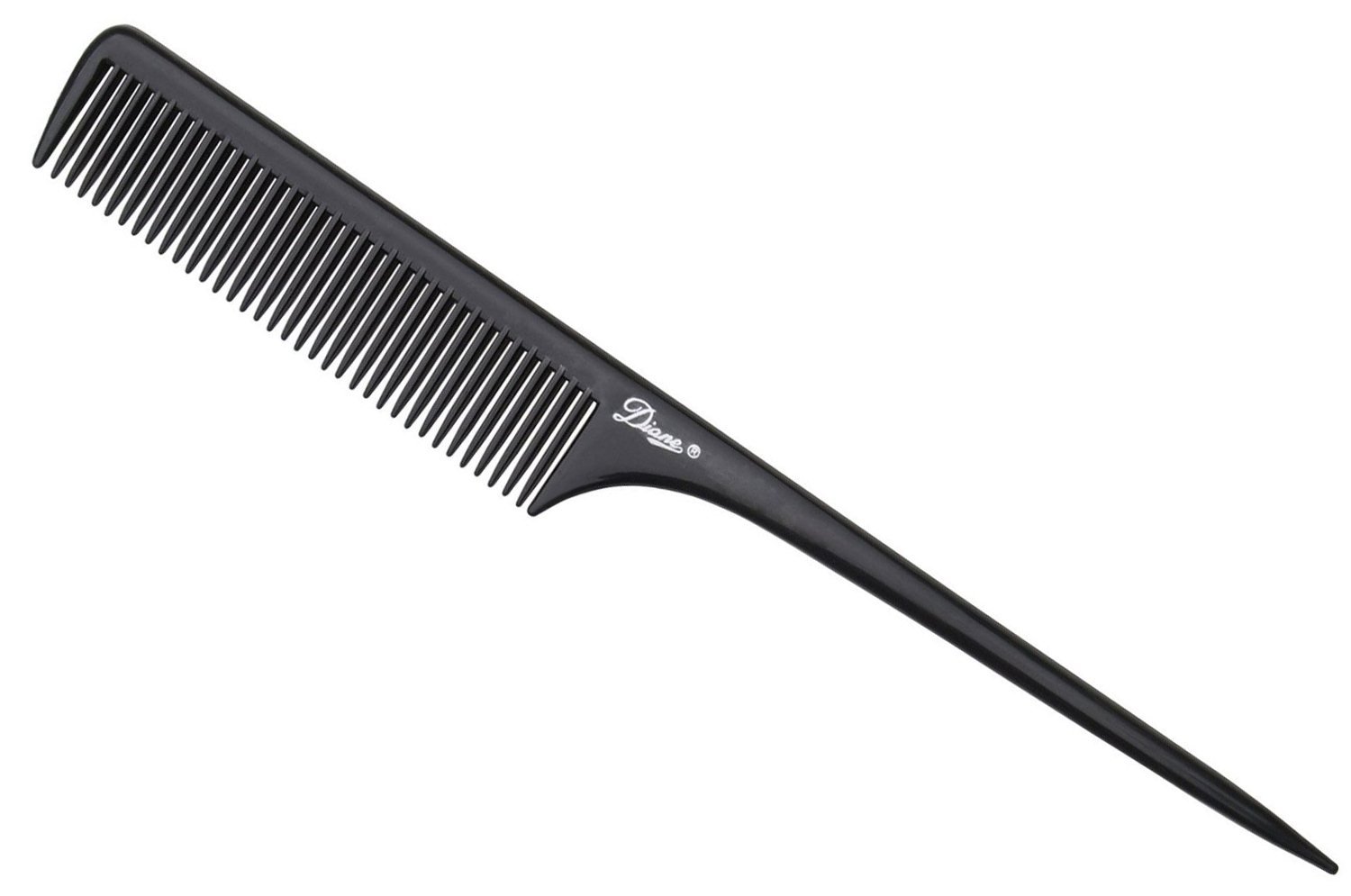 Heat resistant comb
If you want to get perfectly straight hair, you can try heat resistant comb. This comb is great in combination with flat iron – it can control and guide a hair section, without melting from the heat which comes from flat iron.

Synthetic bristle brush
These brushes and their bristles usually are made from nylon, so they are suitable for even super thick hair types, because they do not create as much static as brushes which are made of natural materials, as well as their stiff bristles make hair detangling easier.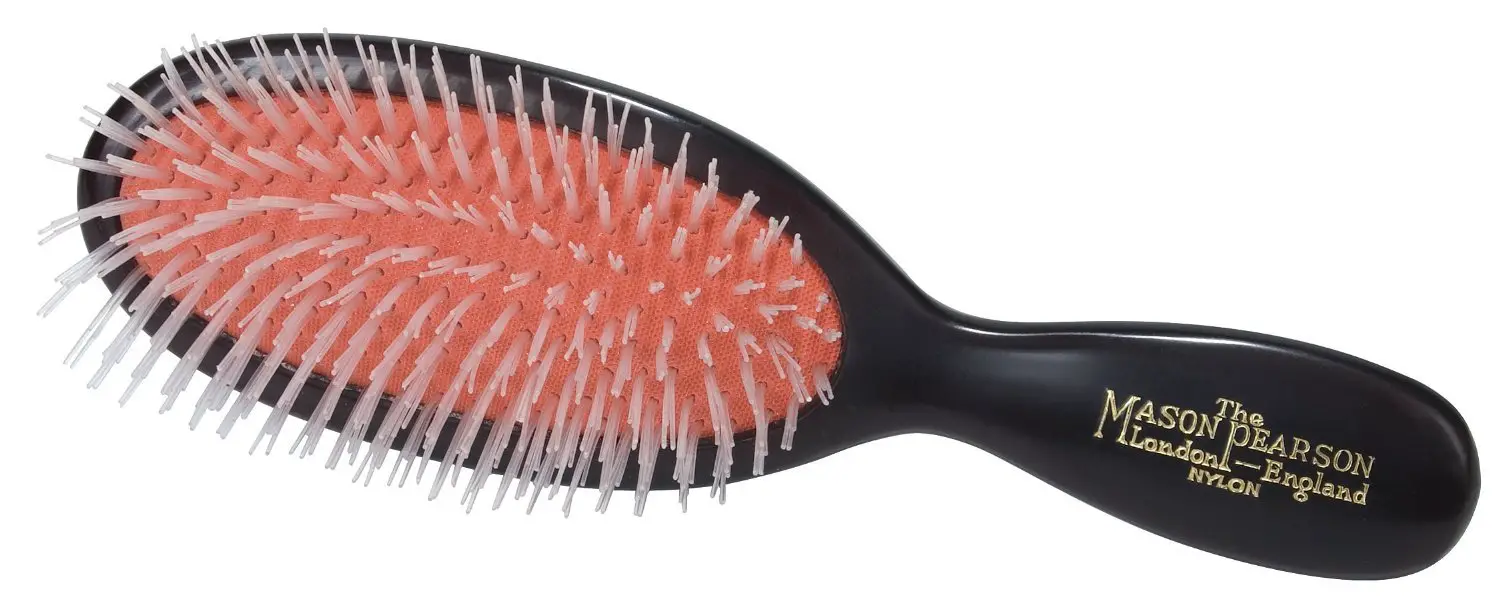 Natural bristle brushes
Bristles of these brushes usually are made of boar bristles, so they are super soft and help to distribute hair's natural oils all hair length, making them soft and shiny. It should be mentioned, that 100% boar bristle brushes may have quite high price, but healthy hair are worth it.
Mixed bristle brushing
To benefit from the advantages of boar bristles and advantages of synthetic bristles at the same time use mixed bristle brush. Because of qualities of this brush it has become the most popular brush for hair stylists, in addition, it works well on every hair type.
Wet brush
Wet brush is specifically designed for soaked hair – it has stiff bristles which are just as stiff as comb and which do not pull the hair as much as traditional paddle brush.