Qualitative hair salon equipment is not an option but a necessity, because hairdressers work without full kit of necessary equipment is unimaginable. But what is included in this starter kit for every hairdresser? We will not be talking about an extra equipment for hairdresser's individual needs and wants, but only about the most necessary items to get started hairdressing work or, in other words, the starter kit of hairdressers.
In order to satisfy not only the needs of your clients, but also your financial needs, you have to obtain specific pieces of hair salon equipment and supplies to realize most of hairdressing techniques you have learned in beauty school and have developed on your own. Even hairdressing beginners know that they would be nowhere without basic equipments which are needed to cut or style the hair. Everyone knows that it never hurts to have a reminder of what hair salon equipment and supplies every barber needs and why it is so important.
Barber chair or hair styling chair
Appropriate hair styling chair allows to reach clients head and makes them to feel comfortable during hairstyling. There are many different hairdressers chairs available which differ from each other with color, padding, design and functionality. The most important feature of every barber chair is that it fits to every hairstylist who is using it and that it moves up and down smoothly.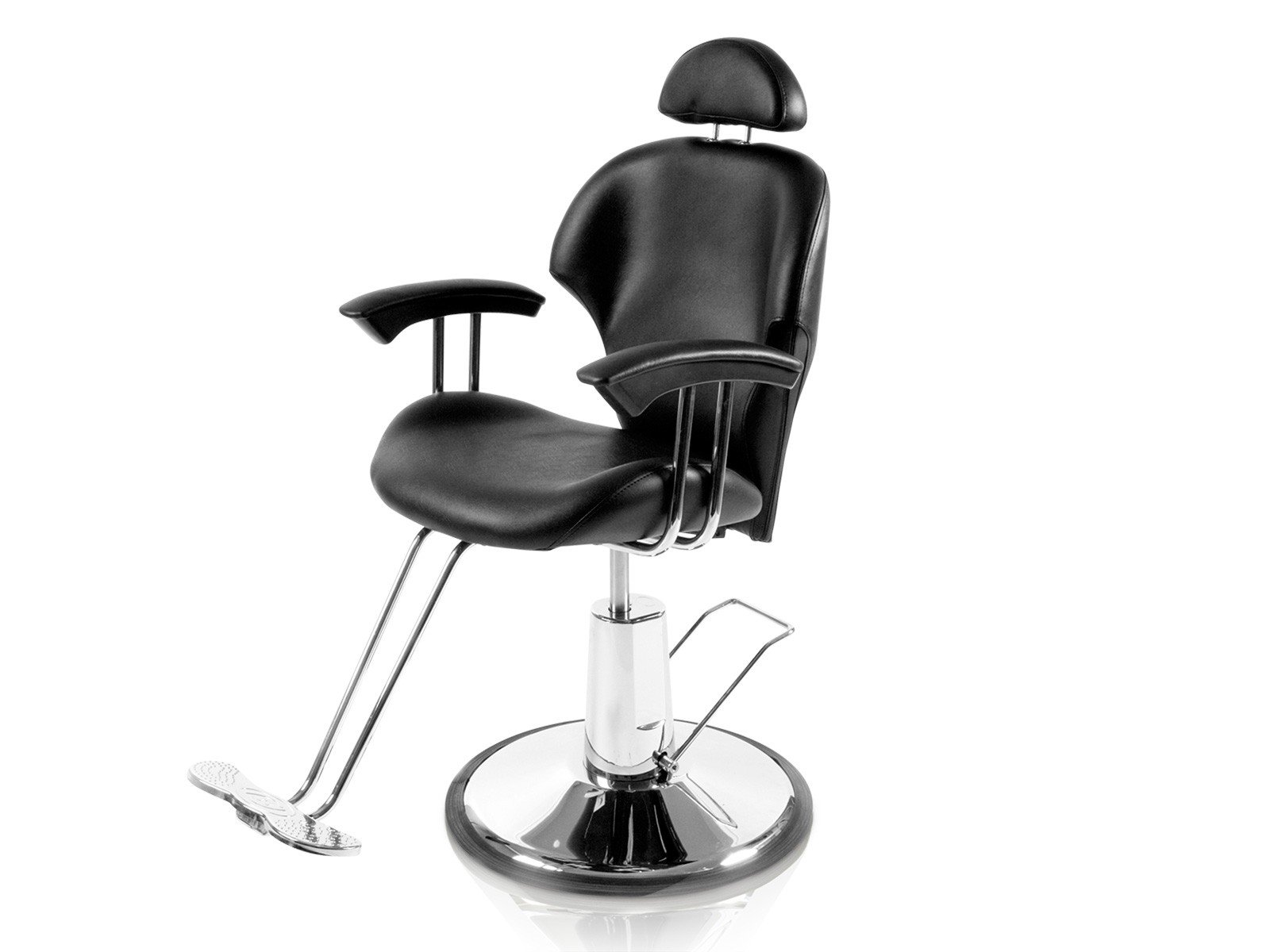 Hair styling station
Just as many as hairdressing chairs there are commercial hair styling stations available for purchase. You can obtain some of them, but you can also buy simple desk and add a mirror to the wall – everything depends on your financial capacity, taste, needs and wants. Another option is buying of hair styling station at a second hand store – there you can get properly constructed tables which look great and are at a low price. All you have to do is be sure that they have enough storage for your essential beauty tools.
Carts and trolleys
For easy portability of equipment which you are using every day and in special cases you have to buy carts and trolleys. It is important that they have plenty of room to store all of your tools, because you have to be sure that all of necessary tools are a stone's throw away.
Hair steamers and hair processors
These tools actually are one in the same, but are called by different names. These tools are used during deep conditioning treatments, after head massages and as a part of color application procedures. It is important to be sure where to set appropriate temperature for each client to avoid the risk of burn or insufficient temperature and thus effect.
Shampoo bowls
Shampoo bowl is special sink where hairdresser washes clients head and hair. They may come with or without chair, and they are equipped with hot and cold running water. These sinks are specially designed to accommodate the neck for superior comfort during hair preparing for cutting or styling. These special sinks are also used to rinse dyes from the hair after hair dying.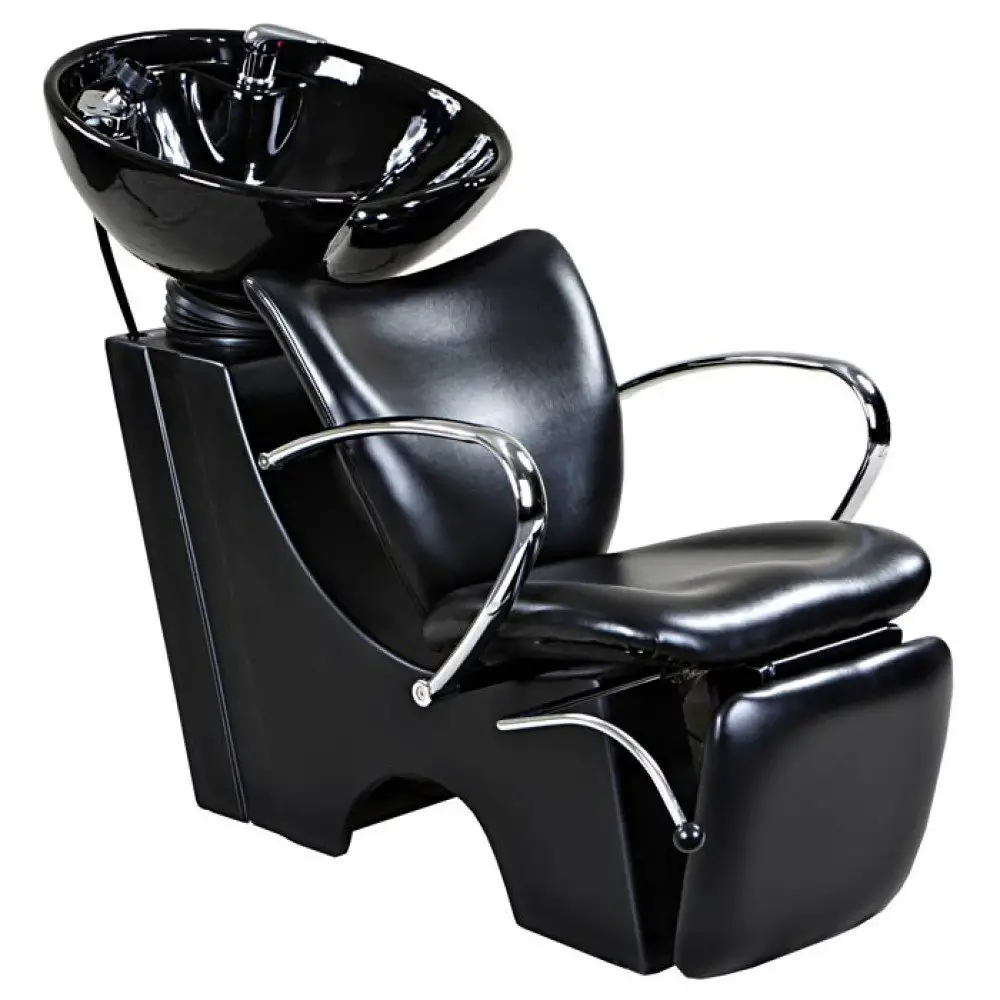 Hair brushes and combs
A hair salon without any combs and brushes just cannot exist, because these are one of the most used tools in every barbershop. There are different types of brushes and combs which can be useful for different hair cutting techniques, haircuts and hairstyles – square brush, round brush, vent brush, smoothing brush, paddle brush, thermal brush, teasing brush, wide-tooth brush, wide-toothed comb, tail-end comb, rat-tail comb, two-tail comb, pitchfork, regular brushes and combs.
Hair clippers and scissors
Just as hair brushes and combs, also hair clippers and scissors are among the most used instruments in hair salons, so be sure that you have a variety of them. After going through hairdressing school you should understand how many and what kind of shears and clippers work best for each hairstyle, so be sure that you have full set of hair shears (for example, cutting, thinning and texturizing shears) and clippers to realize all of clients needs and wants.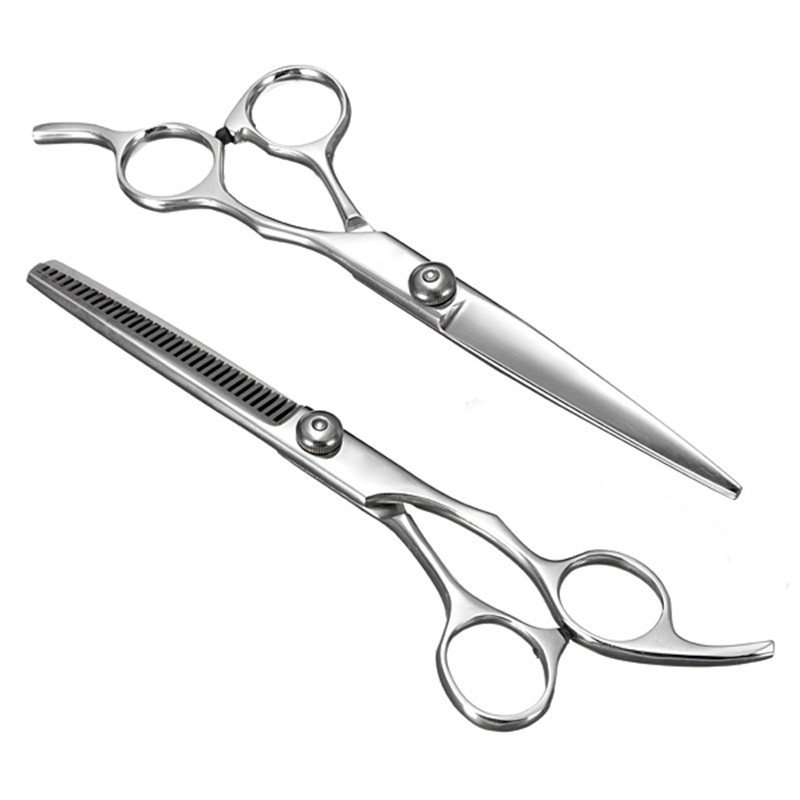 Professional hair products
The selection of hair care products may seem endless, but actually you need to select a few brands and stick to them, if they satisfy your needs and wants, otherwise you will become confused and overwhelmed with the variety. You have to obtain hair colors and dyes, styling gels and mousses, hair extensions and wigs, shampoos and conditioners, as well as perm supplies. These products may add texture, sheen, curl, volume or hold to a particular style.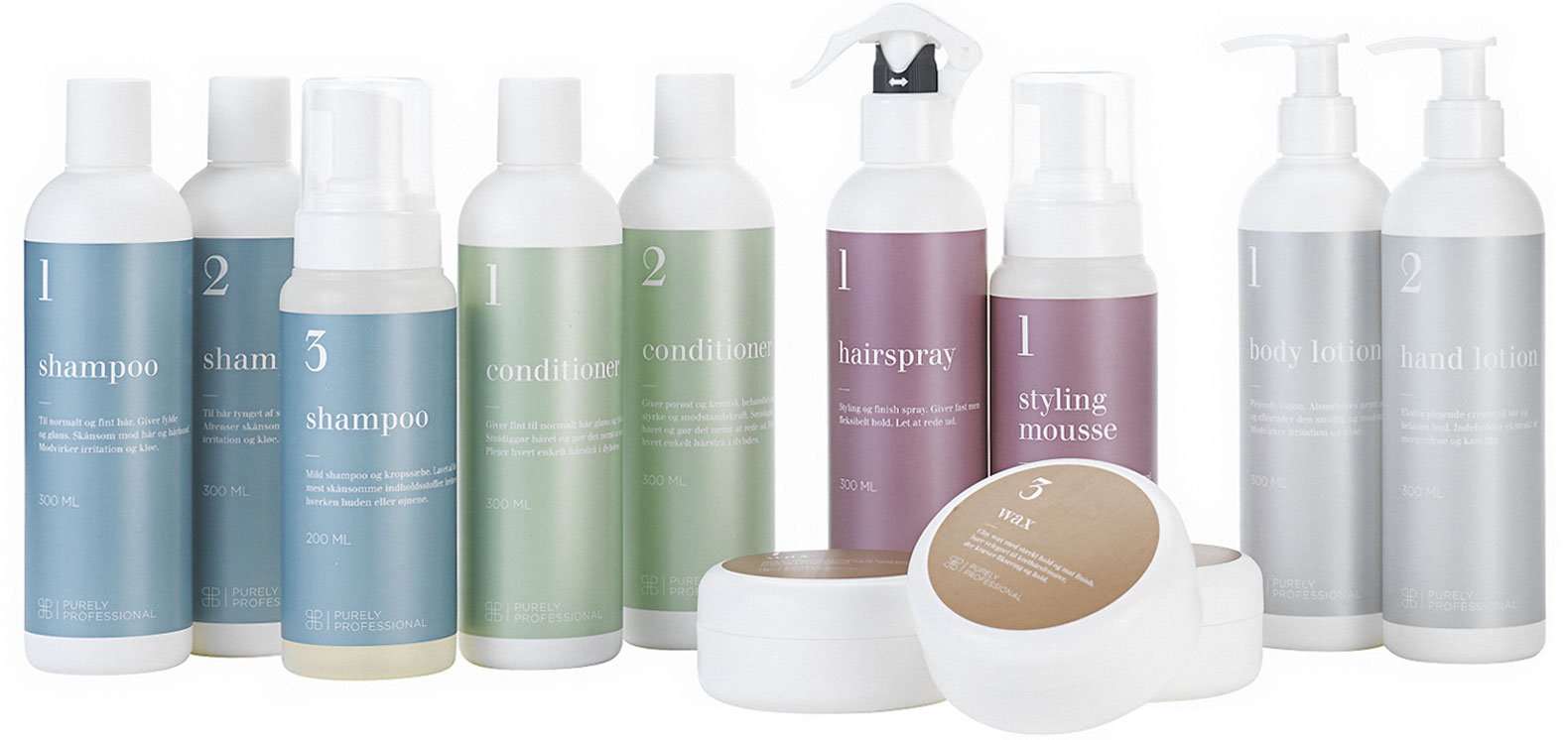 Various other supplies
There is a long list of other essential supplies which are needed to make your efforts at hair styling successfully, for example, rubber or plastic gloves, neck paper / tape, hair clips for hair fixing, mixing bowls and applicator brushes for hair dying, hair accessories for different hairstyles (for example, ribbons and elastics, barrettes, hairpins etc.), hand held mirror for clients to see the back of their hairstyle, water sprayers for hair wetting, towels for hair draining, place for towels, perm curlers for perm, rollers for curls, diffusers for hair volume, child friendly booster seat for children hairdressing, aprons for cleanness of barber's clothes, cape for cleanness of clients clothes, disinfectant container for tools disinfection, brush and shovel for floor cleaning, desk and seating for reception area, and so on.
Other hair styling aids
You cannot forget about some of the most important tools which are used in all hair salons – hair dryers (hood or hand dryer) for fast hair drying, curling irons for curls, flat irons for straight hair, crimpers for small crimps in the hair. It should be mentioned, that hood dryers may come with or without chair.